The following article was originally posted on the National Telecommunications and Information Administration (NTIA) website.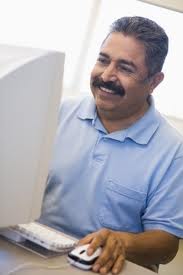 "Without broadband, they can't get jobs, and it's as simple as that." – Georgetown Job Center Coordinator (Delaware Department of Libraries BTOP PCC Project)
In 2010, as part of the Broadband Technology Opportunities Program (BTOP), NTIA awarded more than $200 million in matching grants to establish or upgrade public computer centers (PCCs) throughout the United States.  More than 2,000 of those centers are operated by public libraries, from Maine to Arizona.  These grants complement the $3.4 billion in infrastructure investments that have allowed BTOP grant recipients to connect more than 1,300 libraries nationally with ultra-fast broadband, providing a significant down-payment on President Obama's ConnectED initiative.
Today we are releasing the first three of 15 PCC and broadband adoption case studies.  These focus on the impact of grants in Delaware, Texas and Michigan.  The release coincides with an important hearing on libraries and broadband, sponsored by the federal Institute for Museum and Library Services, or IMLS.   The case studies were conducted for NTIA by an independent research firm, ASR Analytics, which analyzed the impact these PCCs are having in their local communities. [click to continue…]