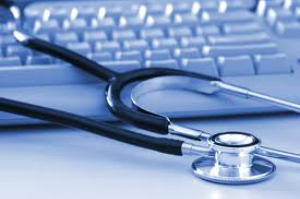 Last July, the Centers for Disease Control's National Center for Health Statistics released a data brief that found that white adults between the ages of 18 and 64 are far more likely than their black and Hispanic counterparts to search for health information online. Fifty-seven percent of whites surveyed had looked up medical information online over the last 12 months, compared to 38 percent of blacks and 29 percent of Hispanics.
At first look, these findings can be attributed to two well-known and interrelated facts: more than half of all black and Hispanic households lack a broadband connection, and many of these non-adopters cite lack of interest or need as the reason for not being connected. Solving this conundrum requires immediate action by policymakers at every level of government to ensure that more minorities understand and appreciate the many health-related benefits associated with using broadband at home.
However, there are other factors involved. The authors of the CDC brief concluded that "sociodemographic and socioeconomic factors" came into play as "greater use of the Internet for health information…among adults was associated with being…employed, college educated, with income at or above 300 percent of the [federal poverty level], and having private health insurance." This is not surprising in light of some alarming trends within the black and Hispanic communities.
The Pew Research Center, for example, reported that the "median wealth of white households is 20 times that of black households and 18 times that of Hispanic households." This wealth gap has long been a barrier for many minorities wishing to get online. Closing this gap will be difficult, though, given the fact that, in general, black and Hispanic students, especially men, lag behind their white and Asian counterparts in school and still comprise far too large a percentage of high school dropouts in the United States. In addition, a significant number of blacks and Hispanics continue to lack health insurance even though they are more likely than whites to develop a number of chronic diseases, including obesity, diabetes, cancer, and heart disease.
Despite these many barriers, minorities stand to benefit greatly from more avid use of online health services. Resources like HealthcareResourcesOnline.org allow users to instantly access educational tools, patient assistance, coupons, samples, vouchers, and product information. It also offers the ability to connect with others who may be experiencing similar ailments. The research section enables users to participate in market research or as members of various clinical trials.
In addition, innovators continue to develop and release cutting-edge telemedicine tools, many of which are being delivered via wireless broadband networks. Blacks and Hispanics have demonstrated a preference for mobile Internet connectivity, so education and outreach efforts should attempt to raise awareness of wireless-enabled healthcare tools within minority communities.
As detailed at length in MMTC's book on broadband adoption, using broadband to enable telemedicine tools is critical to ensuring that minorities are able to readily access and benefit from a wider array of affordable healthcare options. However, accessing these opportunities – and acquiring first-class digital citizenship – is impossible without a broadband connection. Our mission must remain the same: We need to bring stakeholders from the public and private sectors together to raise the minority broadband adoption and bolster digital literacy skills.