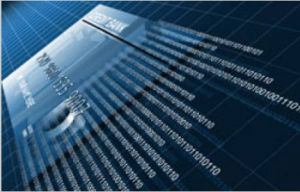 According to new research by the Pew Internet and American Life project, more U.S. adults own smartphones than simpler feature phones. If you own a smartphone, then chances are that you are using your smartphone to go online to buy and download what are referred to as "digital goods and services"; these items  include music, apps, movies and TV episodes, video games, etc.
But most consumers are probably unaware that it is possible that they could be taxed by several different jurisdictions for the same digital purchase.  For example, say that your phone number is billed in Texas, but while you are visiting the state of North Carolina, you download a song on your phone from a company in Washington; it is possible that all three of these jurisdictions could claim the right to tax you for your purchase.
While the digital goods tax affects all consumers to some degree, it significantly affects minority consumers. This is likely due to the fact that minorities are much more likely to own smartphones and use them to access the mobile internet. A March 2012 Nielsen study concluded that smart phone adoption is highest among minorities, with 54.4% of African Americans and 57.3% of Hispanics choosing to purchase and use smart phones compared to 44.7% of Whites. An earlier study conducted in February 2011 indicated that African Americans were the highest consumers of mobile internet and used the resource more than any other racial group.
Because African Americans are the group most dependent upon wireless communications services and the mobile internet, they also may be subject to higher rates of taxation, correlating to the costs of wireless access and use. The study Excessive Taxes and Fees on Wireless Service, published in State Tax Notes in February 2011 cites the national average rate of taxes and fees on wireless service as 16.3% as compared to a 7.4% average rate for general sales taxes. The same study also concludes that state and local taxes on wireless services increased at a rate three times faster than the retail sales tax increase from the period 2007 to 2010.
Continue reading on Politic365.